BTC Price Consolidates Above $21.7K for a Potential Gain
Join Our Telegram channel to stay up to date on breaking news coverage
Bitcoin Is in a Range as It Consolidates Above $21.7K for a Potential Gain – February 12, 2023
For the past 48 hours, the BTC price has been constant above the $21,700 support for a potential gain. Doji is the name given to little, unresolved candlestick shapes. These candlesticks show a lack of consensus amongst buyers and sellers over the market's direction. At this time, Bitcoin is pinned between the moving average lines.
Bitcoin Price Statistics Data:•Bitcoin price now – $21,863.50 •Bitcoin market cap – $421,597,168,377•Bitcoin circulating supply – 19,289,287 BTC•Bitcoin total supply – $458,990,029,929•Bitcoin Coinmarketcap ranking – # 1
Resistance Levels: $50,000, $55, 000, $60,000 Support Levels: $25,000, $20,000, $15,000
The largest cryptocurrency is trading moderately as the selling pressure reaches bearish exhaustion. Bitcoin is currently confined between the moving average lines. It follows that Bitcoin will have to move in a range between the moving average lines. The rising movement of the crypto depends on breaking the 21-day line SMA. If Bitcoin breaches the barrier at $23,000 or the 21-day line SMA, the bullish trend will resume. In a similar vein, if price moves back below the 50-day SMA, the decline will restart. The price of Bitcoin will drop and eventually surpass the $20,000 psychological price threshold. Above the current support, Bitcoin is currently range-bound. The Relative Strength Index level 47 for period 14 remained constant the previous day.
A Defect in the Bitcoin Logo on the Original Artwork after 12 Years
Zooming in on the original Bitcoin logo reveals a little orange line from the background into the white-colored space, despite Bitcoiners' proclamations that investors should "zoom-out" during cryptocurrency bad markets. While Satoshi Nakamoto is recognized as the anonymous architect of Bitcoin (BTC), it is frequently overlooked how the community's miners, developers, designers, holders, and investors selflessly contributed to the realization of the original idea. One such important contribution, though, was discovered to have a flaw that was imperceptible to the naked eye for over 12 years.
Bitcoin is currently trading at a low level following its recent dip for a potential gain. The crypto asset has been trading in a narrow range between $21,500 and $22,000 since February 10. The market's future direction is uncertain among traders. As a result, Doji candlesticks have formed, indicating that the cryptocurrency may move in a range.
Bitcoin Alternatives
Bitcoin, however, has held above the $21,700 support as it resumes a sideways trend. Doji candlesticks suggest that a range-bound trend in the price of Bitcoin is about to start. In preparation for a potential gain in response to the recent loss, cryptocurrencies and MEMAG tokens are consolidating. Prepare yourself for a whole new gaming experience in the Meta Masters Guild (MEMAG) metaverse. Test your abilities in our games to win gems. Before the presale expires, grab some unique MEMAG tokens. The current token presale has raised around $4.5 million to date.
Meta Masters Guild – Play and Earn Crypto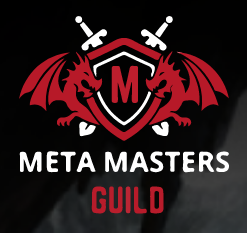 Innovative P2E NFT Games Library Launching in 2023
Free to Play – No Barrier to Entry
Putting the Fun Back Into Blockchain Games
Rewards, Staking, In-Game NFTs
Real-World Community of Gamers & Traders
Round One of Token Sale Live Now – memag.io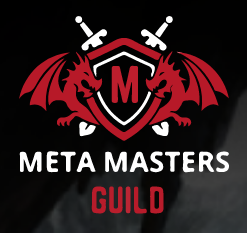 Join Our Telegram channel to stay up to date on breaking news coverage
Source link