BTC Price Rebounds To Reach $23.9K
Join Our Telegram channel to stay up to date on breaking news coverage
Bitcoin Maintains Its Upward Trend as It Rebounds To Reach $23.9K – January 30, 2023
The largest cryptocurrency is close to attaining another high as it rebounds to reach $23.9K. At its most recent high, Bitcoin has been repelled twice. On January 25, the price of one Bitcoin rose to $23,812. In a similar vein, Bitcoin hit a new high of $23,962 on January 29. The cryptocurrency is currently in a minor retracement as it keeps going up in price.
Bitcoin Price Statistics Data:•Bitcoin price now – $23,727.63•Bitcoin market cap – $457,420,355,895•Bitcoin circulating supply – 19,276,756 BTC•Bitcoin total supply – $498,314,956,221•Bitcoin Coinmarketcap ranking – # 1
Resistance Levels: $50,000, $55, 000, $60,000 Support Levels: $25,000, $20,000, $15,000
Bitcoin's (BTC) price has continued to rise since it recovered on January 29. The cryptocurrency asset's peak yesterday was $23,962. It is currently retracing slightly as it approaches the low of $23,692. During the rally on January 25, Bitcoin rose to a high of $23,812 before falling precipitously to a support low of $22,300. The biggest cryptocurrency is currently trading below the resistance level of $24,000. It is consolidating above the $23,500 support for a potential breakout. However, price recovery will push Bitcoin above the $24,000 resistance level. The bullish momentum will then accelerate to a high of $25,212. In the meantime, the Relative Strength Index for period 14 shows Bitcoin at level 83. Bitcoin is unaffected by the market's overbought state because it is in a strong trend.
Bitcoin Has Been Fearless for 11 Days as Its Price Approaches $24,000
According to data from IntoTheBlock, 64% of Bitcoin investors are now profiting from the enormous price increase that occurred in January. In the Crypto Fear and Greed Index, Bitcoin (BTC) has just clocked its 11th straight day outside the "Fear" zone, cementing its longest streak out of fear since last March. At 8:10 p.m. UTC on January 29, Bitcoin reached $23,955, its highest level of the year. Since then, it has slightly decreased again, now standing at $23,687 as of this writing. Bitcoin is currently firmly positioned in the "Greed" zone, with a sentiment score of 61, and at its highest point since the peak of the bull run on or around November 16, 2021, when its price was roughly $65,000.
The BTC price has been consolidating above the $23,000 support as it rebounds to reach $23.9K. The price of BTC increases to a peak of $23,962 but then declines back above the $23,500 support. As of the time of writing, Bitcoin has reached a high of $23,727; the retracement is over. If the bullish momentum continues, the price may move even higher to the upside.
Bitcoin Alternatives
However, as Bitcoin aims for the $24,000 high, buyers have been able to keep the price above the $23,000 support level. As the bullish trend develops, other cryptocurrencies are likely to benefit. The MEMAG token, which has a high rate of return on investment, is now available. The Play-to-Earn guild with the fastest growth this year is Meta Masters Guild (MEMAG). It's likely to outperform every other Web3 mobile gaming guild. NFTs can be used to create engaging and enjoyable video games. The community's residents are rewarded for their bets and investments. Even though the MEMAG presale hasn't ended, the total is almost $2 million.
Meta Masters Guild – Play and Earn Crypto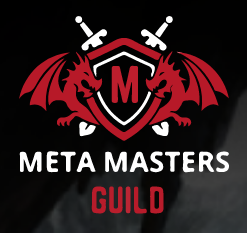 Innovative P2E NFT Games Library Launching in 2023
Free to Play – No Barrier to Entry
Putting the Fun Back Into Blockchain Games
Rewards, Staking, In-Game NFTs
Real-World Community of Gamers & Traders
Round One of Token Sale Live Now – memag.io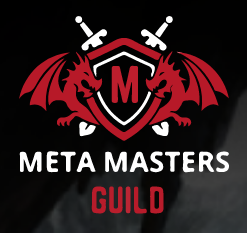 Join Our Telegram channel to stay up to date on breaking news coverage
Source link