Earn Up to 147% APY on Your BTC, ETH, and DOGE
The ideal crypto investment opportunity is one that generates generous revenues without exposing you to a high level of risk.
Also, it won't demand hours spent in front of a screen overseeing your investment and will provide consistent returns regardless of market volatility.
A leading example of this is ArbiSmart, an arbitrage trading project, which performs automated crypto arbitrage to generate passive profits of up to 147% a year.
RBIS, the native token behind the EU-authorized project is generating a lot of buzzes right now, since even while other coins are crashing, RBIS is rising in value, having already risen over 300% last month, with analysts projecting a rise to 30 times the current price by the end of 2022.
How does it work?
ArbiSmart generates profits from temporary price disparities across crypto exchanges. These are short periods during which a coin is available at different prices simultaneously.
These price discrepancies can occur for all kinds of reasons, such as differences in liquidity or trading volume between bigger and smaller exchanges, and they arise with the same regularity, whichever direction the market is moving.
The ArbiSmart system is integrated with 35 exchanges, where it tracks hundreds of crypto assets, 24 hours a day.
On identifying a price difference across exchanges, the algorithm automatically buys the asset at the lowest offered price and then instantly sells it wherever the price is highest to make a profit before the disparity resolves itself.
The entire process takes a split-second to perform and the algorithm can execute multiple crypto arbitrage trades simultaneously, generating sizable, steady profits.
What are the benefits?
The primary advantage of the service is that it offers a great hedge against falling prices, delivering consistent returns that are the same in a bull or bear market.
Instead of just safely HODLing your crypto, letting it sit idle while you wait for the market to bounce back, or entering the high-risk/high-reward world of swing trading, trying to predict short-term price movements, automated crypto arbitrage gives you the best of all worlds. Your crypto is securely stored while generating risk-free, sky-high revenue.
ArbiSmart offers profits that are unmatched anywhere in the industry and the exact amount that you earn is determined by your account level.
The levels start at Beginner, then go to Advanced, and at the higher Expert and Elite levels, you also compound interest on your profits. The higher your account level, the larger the percentage yield you receive on your investment.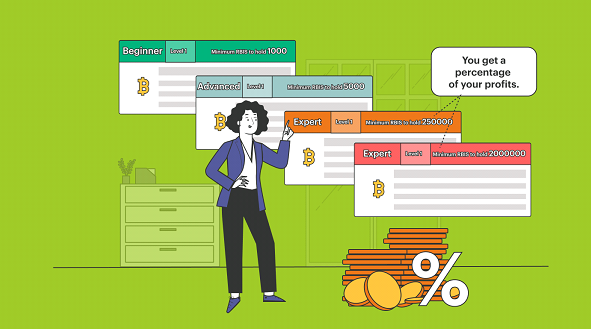 There is also zero effort involved, or knowledge required, as the system is fully automated. Once you have set up your account, the algorithm takes over to generate predictable, passive profits that can be calculated in advance.
What do you need to do?
To start earning profits, your first step is to register, and then you will need to purchase a minimum of 1000 RBIS, to be eligible to use the service.
This will raise your account status to Beginner Account Level 1. The native token can be bought with just a couple of clicks, through the RBIS management page in the dashboard.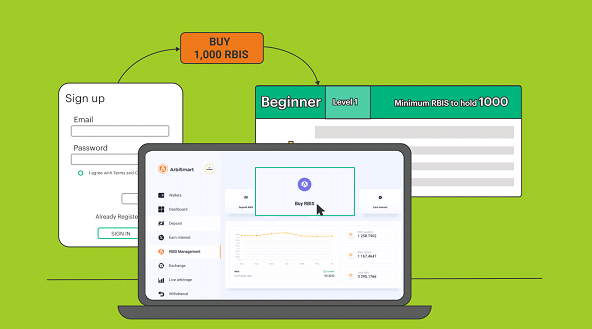 Then you can deposit funds in any of the arbitrage service's 25 supported FIAT and cryptocurrencies, from Bitcoin, Ethereum, Cardano, and ApeCoin to Euro, USD, and GBP. The more RBIS you own, the higher your account level, meaning a better APY on account balances in all supported currencies.
Next, you need to choose how long the funds will be locked, so they can perform crypto arbitrage on your behalf. Plans can range from short stretches of 1 month or 3 months to longer periods lasting 2, 3, or 5 years. The longer you let your funds work, locked in an investment plan the higher your profits will be.
The way you receive your daily profits will also impact your bottom line. They can be sent to a separate balance, from which they can be withdrawn at any time, or for a better return, they can be locked up in the investment balance, alongside the initial deposit. 
The option that will earn the highest profits is to have your daily profits paid in RBIS, rather than the currency of the investment plan and they will be locked up until the time frame for the investment plan expires.
The last step is to choose a deposit amount and then you're done. Your investment will now start generating a daily profit on your behalf for the duration of the plan.
How can you improve your profits?
By purchasing more RBIS, you benefit from a higher account level and therefore a higher APY on your Bitcoin and Euro.
While you can open investment plans in a huge selection of currencies, balances in RBIS will earn a much higher percentage yield from crypto arbitrage than balances in any other supported currency.
Not only will owning RBIS generate higher returns from crypto arbitrage, but it will also potentially offer huge capital gains as the token rises in price. Already up 300% in just the last month, as other coins have struggled to retain value, RBIS demand is steadily outpacing supply.
With more RBIS getting locked in investment plans and getting taken out of general circulation, this is placing pressure on an already restricted supply. The number of tokens that can ever be created is forever limited to 450M RBIS, so as the supply drops, while demand continues to rise, the price is likely to soar.
Another factor pushing up token demand and creating fresh profit for RBIS owners is the addition of multiple new services to the ArbiSmart crypto investment ecosystem in Q4 2022 and early next year, all of which will require users to purchase RBIS to start earning a profit.
The new utilities on the way at the tail end of 2022, include an NFT marketplace for the purchase and sale of non-fungible tokens, a unique ArbiSmart NFT collection, as well as a one-of-a-kind DeFi protocol with innovative gamification features.
A first for the market, the protocol will enable yield farmers to loan capital and provide liquidity in return for up to 190,000% APY plus 0.3% of the fees from every trade, while also increasing their profits through the use of ArbiSmart NFTs.
In early 2023, ArbiSmart will also be introducing a play-to-earn gaming metaverse where participants will be able to buy, sell, and develop virtual plots of land, as well as a professional EU-authorized and registered cryptocurrency exchange.
Users of these new RBIS utilities will be able to earn profits from gaming, providing liquidity, investing in NFT, and trading crypto. These services will also increase token usage, push up demand, and create even higher capital gains for RBIS owners.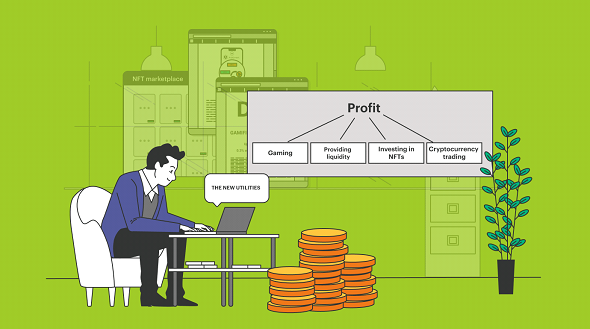 All these services will be interconnected, so there will be exclusive benefits for RBIS owners across the ecosystem, further increasing token usage.
For example, when exchanging currency on the ArbiSmart exchange, the trader will receive a discount on the trade fee if they pay in RBIS, and an ArbiSmart NFT will serve to boost a liquidity provider's score, raising their APY.
So alongside crypto arbitrage profits and profits from other RBIS utilities, you can earn a profit on the rising token price.
The ArbiSmart project is currently offering a 72- hour promotion starting from the date of this article's publication, of free Beginner Level 1 account status. This means users will be able to start earning interest, with FREE 1,000 RBIS.
To claim the promotion open an account today.
Disclaimer
All the information contained on our website is published in good faith and for general information purposes only. Any action the reader takes upon the information found on our website is strictly at their own risk.
Source link