This Coin Jumped 350% During September While Bitcoin and Dogecoin Slumped
The extended crypto bear trend has shown no signs of ending soon but not every digital asset is on a downward slide. In fact, some are showing an exceptional level of resistance to market volatility, one of which is RBIS, the token fueling the ArbiSmart project.
ArbiSmart is an EU-authorized financial services hub, which is climbing steadily in value even as Bitcoin and other leading crypto assets continue to experience falling prices.
Let's check out what sets it apart.
A Steady Profit in a Bear Run
The ArbiSmart ecosystem includes an automated crypto arbitrage service, which enables you to insulate your crypto from market volatility while earning sizable passive profits, making it very popular during a downturn.
Crypto arbitrage makes money from brief periods in which a coin is available across different exchanges simultaneously. They can arise for various reasons, like a disparity in trading volume between a bigger exchange and a smaller one, and they occur just as frequently in bull or bear markets.
ArbiSmart's algorithm monitors assets across nearly 40 exchanges at once, and whenever it finds a temporary price difference, it automatically buys at the lowest available price before instantly selling at the highest available price for returns of up to 45% a year, depending on the amount deposited.
Another way to make a consistent, predictable profit, whether the market is sinking or soaring, is by securing funds in ArbiSmart's interest-generating wallet, which offers sky-high rates of up to 147% a year on 25 different supported FIAT and digital currencies.
There are a wide range of savings plans, from 1 and 3-month plans to 2, 3, and 5-year plans, with higher interest, offered the longer the lock on the capital.
The exact amount of interest that is earned depends on the wallet holders' account level, which is determined by the number of RBIS they own. Holding more RBIS means a bigger profit on balances in every supported currency, from Bitcoin to Euro, although RBIS balances earn triple the rate earned on any other balance.
The way interest is received also impacts the wallet holder's bottom line. Paid out daily, it can be sent to an available balance for withdrawal at any time or added to the locked savings balance to earn a higher rate. Also, even if the savings balance is in BTC, ETH, or USD, just the interest can be received in RBIS, ensuring a higher profit.
Multiple Revenue Channels
ArbiSmart is in the middle of a massive development drive, which began this summer, with the introduction of the wallet in early July. Between now and the end of 2022, the development team will be launching a new mobile application for buying, selling, storing, and exchanging crypto.
It will also introduce a DeFi protocol with never-before-seen gamification features. The service will reward participants with up to 190,000% APY plus 0.3% of the fees from each trade.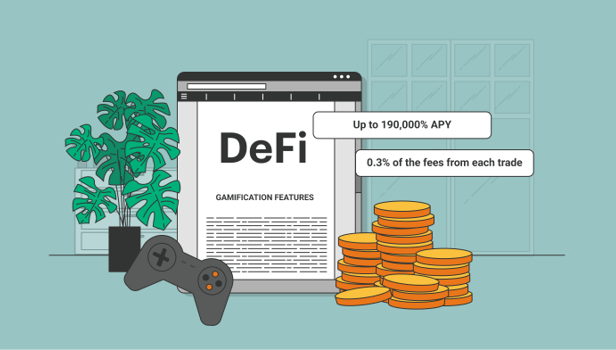 This winter ArbiSmart will also release its own unique collection of digital artworks as well as an NFT marketplace, where all types of non-fungible token can be bought and sold. A professional exchange is also in the pipeline as well as a gaming metaverse generating real-world profits.
This broad selection of new RBIS utilities will enable users to generate profits from multiple revenue streams simultaneously, including gaming, trading, staking, arbitrage, NFT investment and savings plans. Of course, this is before taking into account profits from capital gains on the rising token value.
Soaring Token Demand
According to analysts, the RBIS token is set to rise to 48 times its current value by the end of December. There are a number of reasons for these rosy projections, but the main one is the steadily climbing demand.
The ArbiSmart ecosystem has steadily grown in popularity as an increasing number of crypto investors turn to the project as a hedge against falling prices. Bear-resilient utilities like the automated crypto arbitrage system and the interest-generating wallet enable users to put their crypto to work while they wait for the market to recover instead of just letting it sit idle. ArbiSmart allows them to make substantial, consistent profits at minimal risk, whichever direction the market is moving.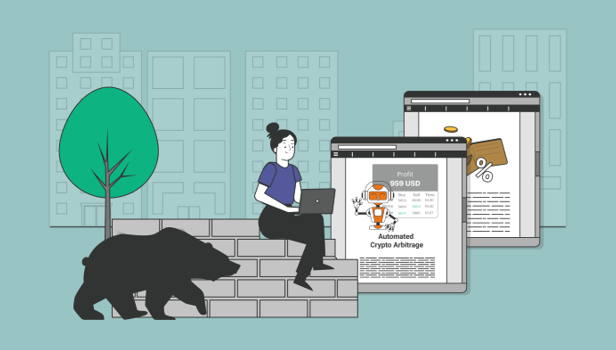 Also, the existing utilities as well as all those about to be added to the ArbiSmart ecosystem, require the use of the RBIS token. So, with every new service, RBIS demand will rise.
This is already evident in the way that as the new ArbiSmart wallet has started to gain momentum, demand has increased. More people are placing RBIS in savings plans for prolonged periods, taking it out of circulation, and as a result, the available supply is diminishing.
The token supply is finite, forever capped at 450 million RBIS, so as demand continues to rise over the coming weeks and months, with the expansion of the ecosystem, while the available supply shrinks, the token price will rise. 
In light of all these factors, it is no surprise that while the rest of the market has seen falling prices, RBIS is shooting up. To start earning a profit even as the bear trend continues, buy RBIS now!
Disclaimer
All the information contained on our website is published in good faith and for general information purposes only. Any action the reader takes upon the information found on our website is strictly at their own risk.
Source link