Up 300% So Far, This Is the Coin to Perform Better than Bitcoin
While Bitcoin and many other digital assets are tanking, some coins are proving to be extremely resilient in the face of current market volatility.
One coin that is climbing at an amazing rate, even as the rest of the market crashes, is RBIS, the token fueling the ArbiSmart financial services ecosystem. In the last 3 weeks alone, it has gone up 300%, and it is continuing to rise.
So, what has insulated RBIS from the bear market, and why are analysts projecting a massive jump to over 30 times the current value by the end of 2022?
Consistent profits in a downturn
Probably the main reason for the rising RBIS price is that the ArbiSmart ecosystem offers bear-resistant utilities that enable users to make the same, reliable profit in a downturn or an upturn. 
First up, ArbiSmart offers automated crypto arbitrage. This is a low-risk investment strategy that makes money from temporary differences in the price of a crypto asset across exchanges. These price disparities occur equally regularly, whichever direction the market is moving.
ArbiSmart's automated system tracks hundreds of assets on multiple exchanges, searching for temporary price differences.  It buys the asset on the exchange offering the lowest price before instantly selling it on the exchange where the price is highest.
Users just deposit funds, and the algorithm does the rest, generating profits of up to 147% a year. The exact profit percentage is based on the amount deposited and can be calculated before investing.
ArbiSmart also offers another way for crypto owners to make a profit, even during a crash. In July of this year, ArbiSmart introduced its interest-generating wallet that offers annual rates, unmatched anywhere else, of up to 147%, which remain the same in bull or bear markets.
The wallet supports 25 different FIAT and cryptocurrencies and offers a variety of savings options. Wallet holders can lock funds in short-term savings plans, lasting as little as a month, or in long-term plans lasting up to 5 years, with a higher return the longer the funds are locked up.
The interest rate is based on the wallet-holders account level, which is determined by how much RBIS they own. More RBIS means a better return on balances in every supported currency, from Bitcoin, Ether, and Shiba Inu to Euro, Pound Sterling, and USD.
The best rates are earned on RBIS balances though users can still increase their earnings, even if they choose not to convert their currency into the native token, by just receiving the daily interest in RBIS.
An Expanding Suite of Services
The ArbiSmart development team has been hard at work expanding the ecosystem throughout the bear run, and these efforts are set to continue until the end of the year.
In late Q3 and Q4, ArbiSmart will introduce a mobile application for earning, buying, storing, and exchanging crypto.  It will also be launching a decentralized protocol, where yield farmers can provide loans and liquidity in return for up to 190,000% APY as well as 0.3% of the fee charged for each trade.
The protocol will also offer a unique twist, with gamification features that enable participants to score points and increase their annual percentage yields.
This winter, ArbiSmart will also be introducing an NFT marketplace, as well as launching its own one-of-a-kind collection of unique digital items. These will be closely followed, in 2023, by the launch of a professional cryptocurrency exchange, as well as a play-to-earn gaming metaverse, where participants will be able to purchase, develop, and sell virtual real estate.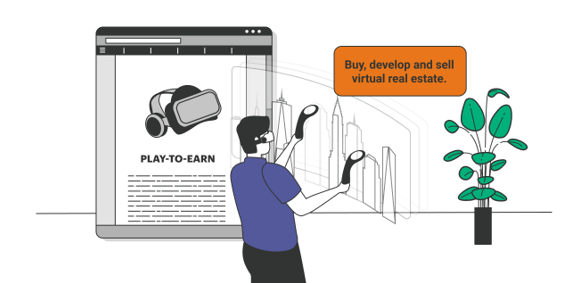 All these RBIS utilities will be interconnected, so if an RBIS owner uses additional utilities, they will receive better returns. For example, an ArbiSmart NFT will serve as a digital art investment while also serving as a point-booster, generating higher scores for yield farmers and increasing their annual yields.
When using the ArbiSmart ecosystem, participants will be earning profits from various RBIS utilities, such as staking, liquidity provision, and arbitrage trading. They can massively increase those profits by locking the earnings in a wallet savings plan for a chosen timeframe, making a secondary source of income with no extra effort.
A Steady Upward Trajectory
Through this year's prolonged bear trend, the arbitrage system and the wallet have provided a secure haven, making them popular investment options for crypto owners. Meanwhile, as the wallet gains momentum and more people open savings plans, an increasing amount of RBIS will be locked up, leaving the circulation and limiting the available supply.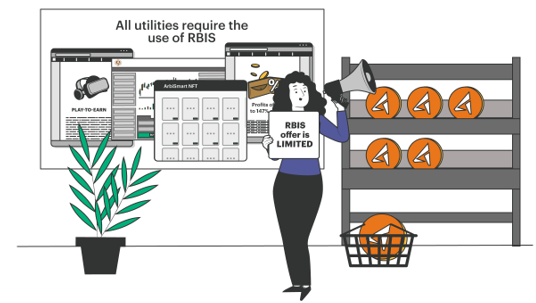 Since all utilities in the ArbiSmart ecosystem require the use of RBIS, with the addition of each new service, the token demand will rise. The supply is forever restricted, capped at 450 million RBIS, so as demand rises, the supply will shrink, pushing the price higher and generating huge capital gains.
RBIS is on a steadily rising trajectory, even as other coins crash. To start profiting from your Bitcoin, whichever way the market shifts next, open a wallet right now!
Disclaimer
All the information contained on our website is published in good faith and for general information purposes only. Any action the reader takes upon the information found on our website is strictly at their own risk.
Source link